Thyroid Profile Test In Patna
Also called thyroid function tests are a combination of blood tests used to evaluate how well your thyroid gland is functioning we at Dr. Shukla Pathlabs have one of the best Thyroid test lab in Patna and we provide very accurate resulted oriented Thyroid Profile Test in Patna.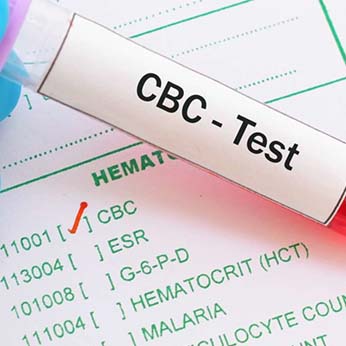 Dr. Shukla Pathlabs is one of the top ranked blood test laboratories in Patna well equipped  to perform Thyroid Profile Test with advanced machines to give clients accurate and rapid test results. The thyroid test lab personnel are experienced enough to perform the most upgraded thyroid function test. A thyroid is a small gland situated in the lower-front part of the neck. The thyroid is responsible for producing two major hormones namely triiodothyronine (T3) and thyroxine (T4). If the gland fails in producing enough of these hormones one may face lack of energy and suffers depression. so if you are suffering from depression you must visit our thyroid test lab for your thyroid profile test.
The blood test for thyroid provided by the lab include TSH T3, T4, T3RU, etc.
Dr. Shukla Pathlabs Performs Series Of Blood Tests In Thyroid Profile
Thyroid-stimulating hormone: TSH is produced in the pituitary gland and controls the balance of thyroid hormones namely T4 and T3  in your bloodstream. Blood test for TSH Thyroid is the first test our medical professional will do to check for thyroid hormone imbalance.
Thyroxine: T4 tests are used to monitor treatment of thyroid disorders. Low T4 indicates hypothyroidism, whereas high T4 levels show hyperthyroidism. The professionals at Dr. Shukla labs perform each test with utter sincerity. 
Triiodothyronine: T3 tests help healthcare professionals in diagnosing hyperthyroidism. The major work of medical personnel associated with Dr. Shukla Pathlabs achieve the vision of the lab. The vision is to provide you with rapid and accurate test results. 
Thyroid antibodies: These thyroid profile tests help doctors in identifying different types of autoimmune thyroid conditions. Some of the thyroid antibody tests provided by us include thyroid peroxidase antibodies, thyroglobulin antibodies, thyroid receptor antibodies, etc. 
Home Collection For Blood Test For Thyroid
Dr. Shukla Pathlabs gives you a facility of being tested at your own home or at your comfort time. The home sample collection facility for TSH(Thyroid-stimulating hormone) Blood test enables clients to book tests while remaining indoors. After the free test booking our phlebotomists will reach to your doorsteps to collect the sample but the tests will be conducted in automated thyroid test  labs only. After the testing the reports will be sent to the client through email or post. The quick service and advanced quality testing facility have made us one of the best Thyroid Test Lab in Patna.
Being headed by Pgimer Chandigarh Alumni, its surity that the test and reports are authentic and precise.
I visited this place multiple times. Based on my experience I'll say Dr.Shukla Pathlab is one of the best in Bihar. Their results are fast and very accurate.
Thyroid Profile Test In Patna
Several medications can affect thyroid profile testing, some of them are: Birth control pills and Biotin. Call us to know more.