A complete blood test or CBC is a blood test that assists medical professionals to get information about your overall health. visit Dr. Shukla Pathlabs for  top best blood testing in Patna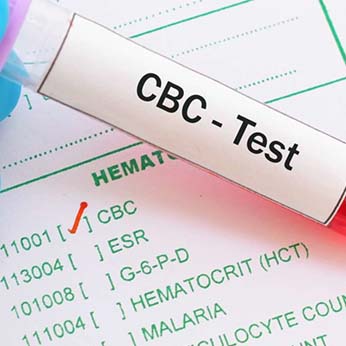 Blood Testing in Patna at Dr. Shukla Pathlabs
Professionals at Dr. Shukla Pathlabs are trained enough to give you error free CBC test results within a limited time. The equipment used by us is of finest quality that enables the team to maintain accuracy and quick service. Among many tests, the lab is known for CBC tests as well. Complete Blood count tests are required to diagnose various medical complications. Being one of the top pathlab for Blood Testing in Patna, it becomes our duty to give reports that make things clearer for doctors.
Parameters set by Dr. Shukla Pathlabs for CBC test includes
In order to give you an accurate blood count test report, our team has set some parameters for a complete blood count test. Namely, the parameters are:
A CBC test is done to study red blood cells, white blood cells and platelets. Red blood cells supply oxygen through the body, white blood cells help your body combat diseases and platelets help in body clot. It helps doctors treat different kinds of diseases like anemia, bone marrow disorders, side effects of chemotherapy, leukemia and others. At Dr. Shukla pathlab you can easy book CBC blood test online. you can trust us completely because we always live up to our promise of being one of the best pathlabs in Patna and doing one of the best blood testing in Patna. Call Now
Procedure to perform Complete Blood test by Our Professionals
We perform tests at the laboratory itself but for complete blood test samples are collected by our phlebotomist, who visits your doorstep and we have named this facility home sample collection. However, Dr. Shukla Pathlabs also welcomes the clients coming to the pathlab. After collecting the sample we properly examine it to reach the accurate test result. You will receive the report within a limited period of time as we have automated labs for the testing of samples. You can also book cbc test online from home, now you need not face the traffic. Apart from CBC tests, our professionals are also experienced in conducting other tests that include liver function test, kidney function test, iron profile, liquid profile, urine examination, viral maker, etc. 
Dr. Shukla Pathlabs has well trained medical professionals who make sure that clients get error free test reports. We also provide our clients with a blood sample collection facility. This service enables them to remain at their door steps. The phlebotomist will visit your home with necessary equipment needed to collect samples. One of the biggest advantages of home sample collection is that it saves time. The rapid and accurate test results provided by us has helped many get rid of fatal diseases, also we provide free booking of any kind of blood test.
Being headed by Pgimer Chandigarh Alumni, its surity that the test and reports are authentic and precise.
I visited this place multiple times. Based on my experience I'll say Dr.Shukla Pathlab is one of the best in Bihar. Their results are fast and very accurate.
The professionals at Dr. Shukla Pathlabs are working with a vision of enhancing the pathology and diagnostic practices. Book CBC blood test online!